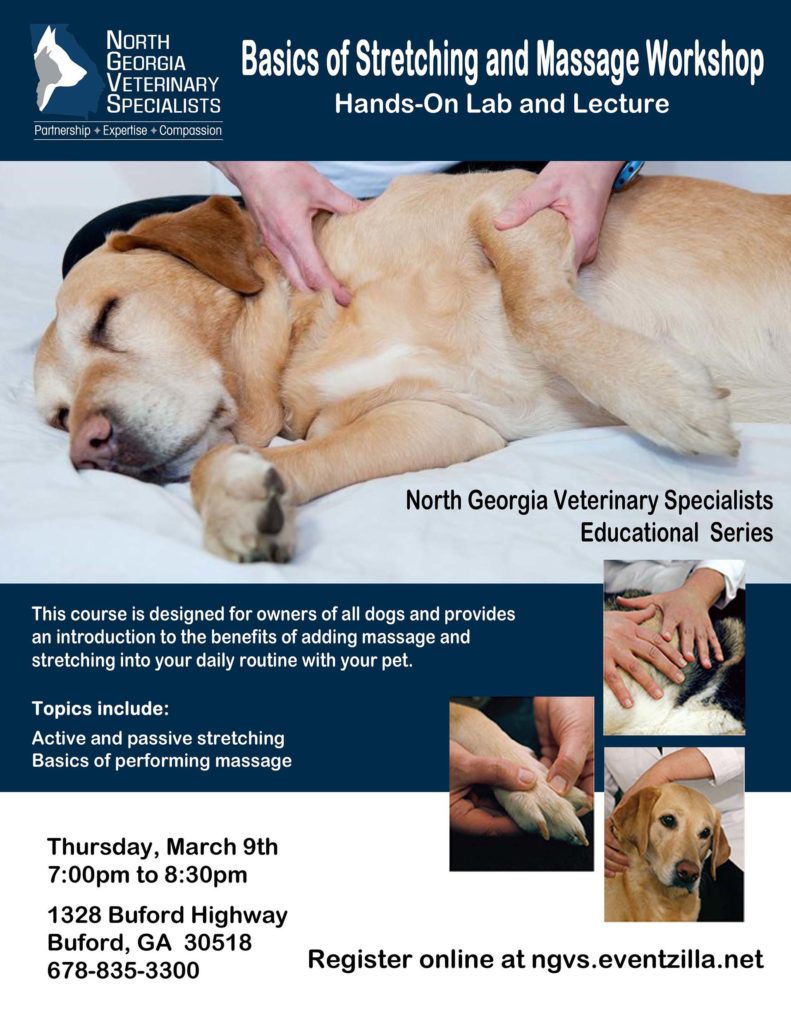 We are excited to offer our first 90-minute hands-on and lecture workshop!
Topics will include active stretching, passive stretching, and the performance of basic massage techniques on your pet.
This course is designed for owners of all dogs and provides an intriduction to the benefits of adding massage and stretchibg into your pet's daily routine.
Each lab lab (working) spot is limited to one dog per owner. Since space is limited, please do not bring any dog not participating in the workshop. For owners registering for working spots, your dog must be crated or lay quietly near you during the lecture sessions. Any dogs that cannot sit quietly, must remain in the owner's car between lab sessions.
Please bring your own crate and towel/mat to use during the lab session. Chairs and water bowls will be provided.
We expect both audit (lecture only) and working (hands-on) to fill quickly! Make sure to register at ngvs.eventzilla.net!