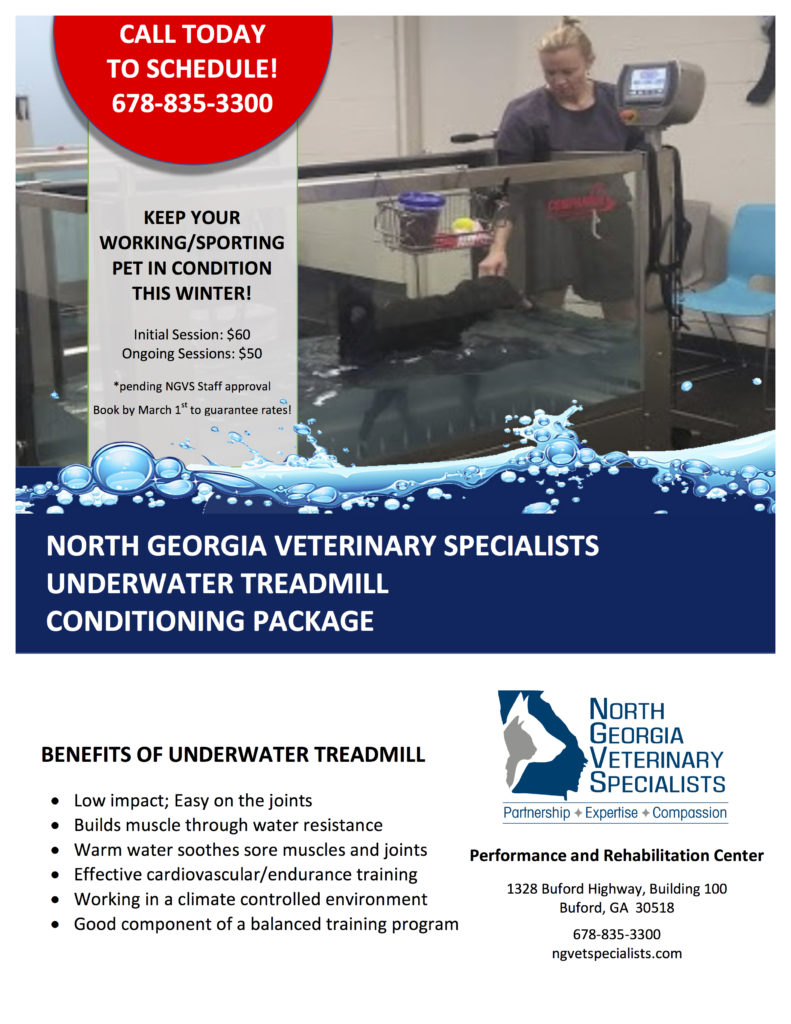 Don't miss this unique opportunity to keep your working / sporting pet(s) in condition this winter!  Call today to setup you and your pet's initial evaluation session.  The staff will evaluate your pet and teach / train you how to best use the UWTM to keep your pet in tip-top shape.
After this evaluation, you will be ready to schedule your on-going UWTM session
Act fast!  Book by March 1st to get the introductory pricing!